 Join The First Annual Aging True Walk For Mental Wellness!
May is Mental Health Awareness Month, and in recognition Aging True's Mental Wellness department will be hosting its first Walk for Mental Wellness!
We're offering two walks – one at our Green Cove Springs Senior Center in Clay (on May 7th), and the other at our Duval County Main Office (on May 14th). Each pre-registered event participant will receive a Mental Wellness Walk Tee shirt. Both walks will be a one-mile circuit, starting and ending at the same place. Afterwards, there will be a celebration with Food, Refreshments, Games, and fun!
There is a $15 registration fee for event goers, which includes admission to the walk and a tee-shirt if registered before a certain date. For current SDC/Mental Wellness Participants, the registration fee will only be $10.
RSVP by Thursday, April 21st by clicking the "Register" Button on this page to guarantee a shirt will be available. All walking participants will need to complete a waiver form prior to the event.
We'll see you there!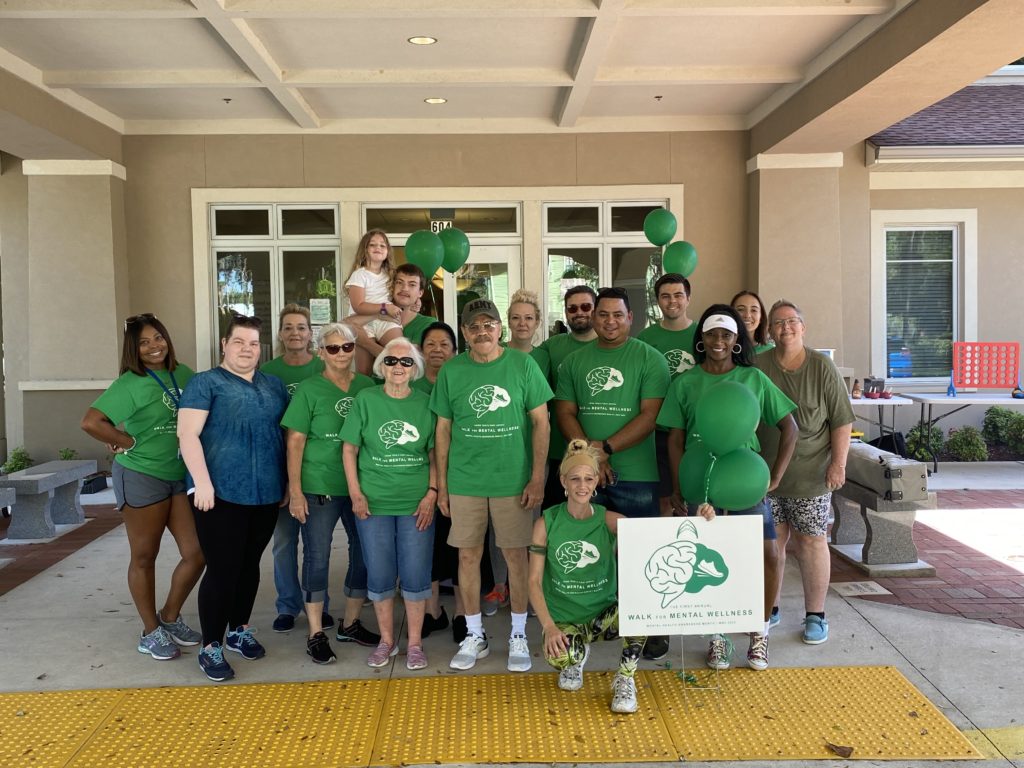 Duval:
4250 Lakeside Drive, Jacksonville FL 32210
May 14th, 2022 @ 10:00am
Clay:
604 Walnut Street, Green Cove Springs, FL 32043
May 7th, 2022 @ 10:00am