Caring for a loved one can be demanding, time-consuming, and even overwhelming. As an established leader for over 60 years, Aging True offers a variety of support services to the community that enable older individuals to continue to age in their homes. As a caregiver, our Adult Day Care Center provides the break you need.
One of the most empowering resources we offer to caregivers is our Adult Day Care center, located in Green Cove Springs. The center offers a reliable way for these caregivers to receive respite from their duties during the day while knowing their loved one is in great hands.
Our team of compassionate professionals provide personalized care for each participant, with activities that are intentionally designed to promote and maintain their overall well-being. The center offers a friendly environment where caregivers can feel confident their loved ones are being cared for, and empowered through the support they receive.
Examples of our therapeutic activities can include:
Pet Therapy as a method to manage stress
Music Therapy to enhance emotional well-being
Arts and Crafts to improve dexterity and creativity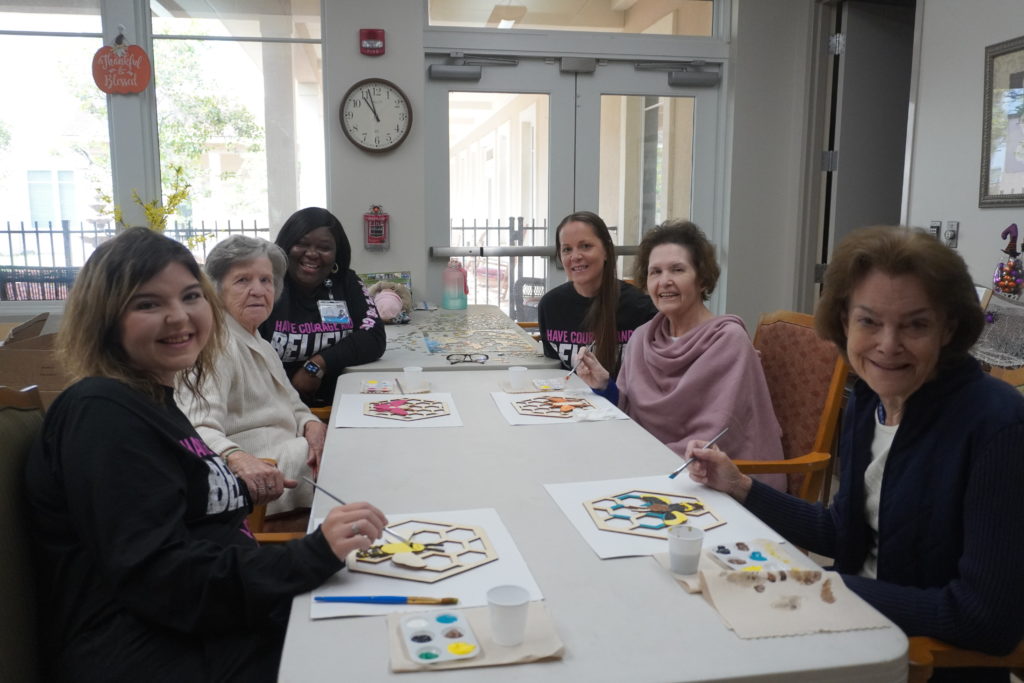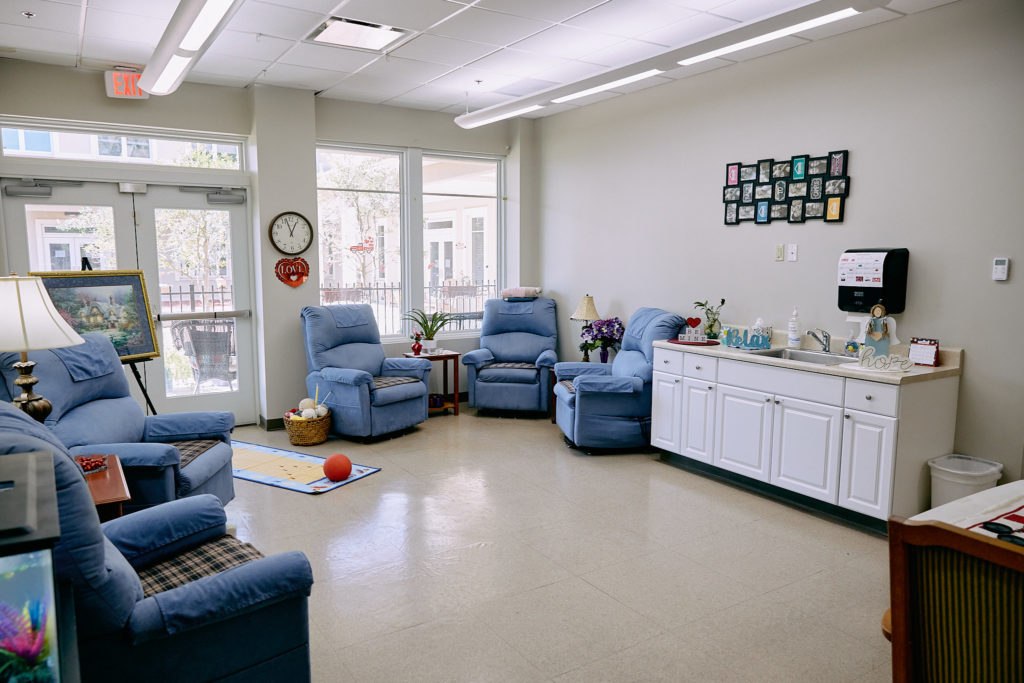 Additionally, we provide a breakfast and lunch each day to all participants. These delicious meals all meet the required daily dietary allowance.
As a registered 501c3 non-profit agency, Aging True can offer this service free of charge to qualifying caregivers and their loved ones. For those who do not qualify for the free services, we also offer an affordable fee-based option.
Discover Aging True's Adult Day Care Today!
We are happy to provide a tour of our beautiful Adult Day Care at a time that works best for you. If you are interested in scheduling a tour, signing up, or would like to find out more information, please reach out to our team at: